Development history
2008
VISON established, trigger the R&D and completed the first automated warehouse system
2011
Technology breakthrough, R&D of aluminum alloy single column light stacker racking system
2014
Strategic partner with BYD,start R&D of logistics equipment
2017
Intelligent logistics system integration,built a 18000㎡ new plant
2019
Enter into foreign market including Europe, America, South Asia, Korea, etc
2021
Company rapid development
Company profile
Weida Group - Jiangsu Weisheng Intelligent Logistics Equipment Co., Ltd. is one of the earliest manufacturers and suppliers of intelligent storage shelves and equipment in China. Mainly engaged in the manufacture of storage shelves and automated storage equipment systems. It has become the supplier of many world-renowned enterprises investing in China. Heavy-duty racks, pallet racks, shuttle racks and other products are not only sold domestically, but also exported to Europe, America, Southeast Asia, South Korea, Hong Kong and other countries and regions. The company has passed the ISO9001-2000 quality system certification, and its products and quality are well received by customers at home and abroad.
Our company has two major manufacturing areas: the first plant is located in Special Steel Industrial Park, Jiangning District, Nanjing City, Jiangsu Province, China, and the second plant is located at Fengyang Avenue, Xuyi County, Huai'an City, Jiangsu Province, China. The company's marketing office is located in Zhengda Himalaya, Nanjing South Railway Station, Jiangning District, Nanjing.
Aware of the technical gaps and integration difficulties in many aspects of domestic intelligent storage, the company established Jiangsu Vison Automation Co., Ltd. in a joint venture with South Korea company to jointly develop shuttle cars and stacker products, successfully solved the problem of performance upgrading of intelligent storage equipment, and improved the space utilization of intelligent storage and the operating environment and efficiency of storage equipment. We successfully carried out projects for many companies like Nanjing LG Group, BYD, Samsung ,Ningde times, etc.

With the development of the business, the company continues to increase technology development and production capacity, making the company a leading international intelligent warehousing systemsupplier in China and be quality service provider of Production Research and development in the world !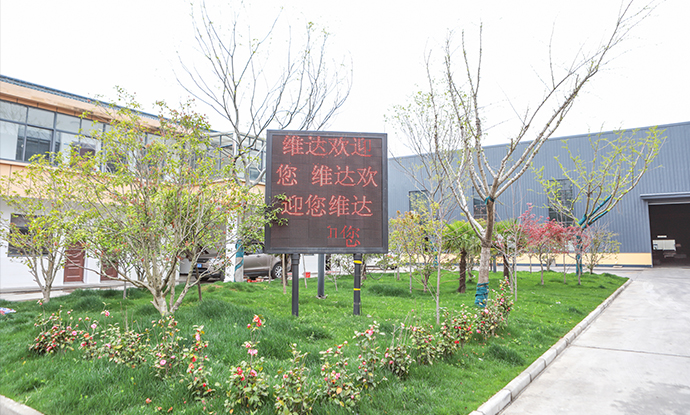 Innovation independent research and development, is the guarantee of customer trust VISON.
VISON intelligent focus on research and development technology innovation and R&D staff, designers from Nanjing University of Technology, University of Posts and Telecommunications, Anhui University of Technology, Nanjing University of Science and Technology, and actively promoting production-study-research cooperation projects with the schools, and colleges establish talents conveying mechanism, promote the research and development achievements transformation, coordinated development, mutual benefit and win-win results, through this cooperation, Enterprises are constantly improving their innovation capacity, promoting scientific and technological innovation and talent gathering, and contributing to China's intelligent manufacturing.
VISON design concept
Efficiency increased by more than 2 times

The labor cost is halved

Capacity increased by more than 2 times

Purchase cost savings of 30%

Warehouse portable management

Material torsion data can be analyzed